Another Day in Parrot-dise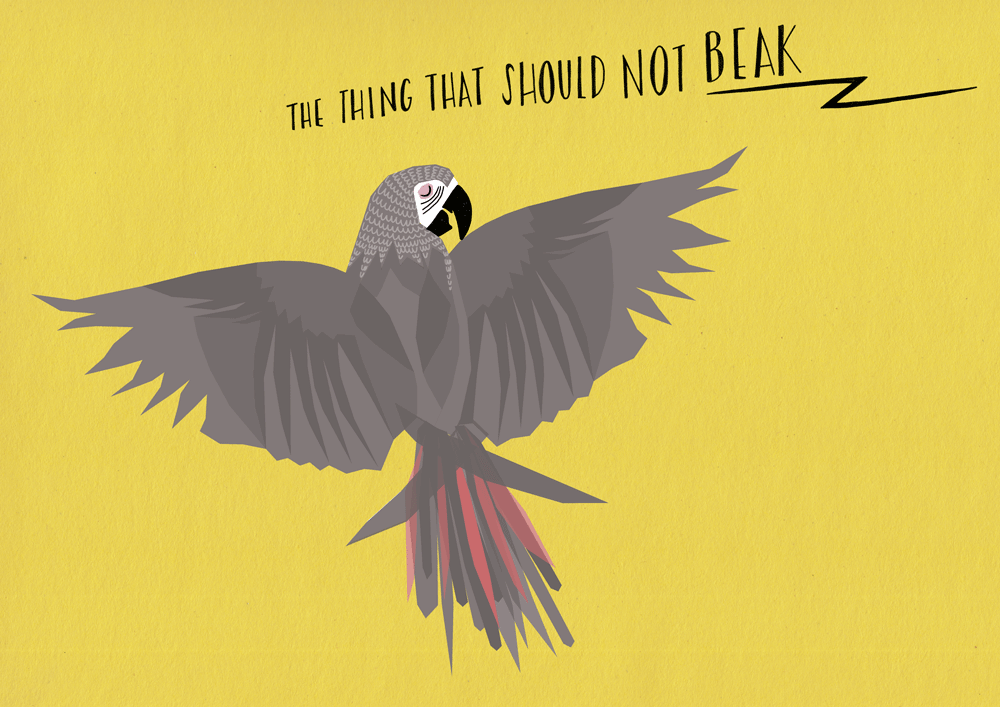 Snoop Dog, Fleet Foxes, Band of Horses, Gorillaz and Panda all have one thing in common – they are music artists with animals in their names.
Hatebeak takes it one step further. The death metal band from Baltimore, Maryland has a feathery lead singer: Waldo, a grey parrot. These African birds are talented in mimicking noises from their environment as well as human speech.
Thus far, the band has produced three split albums. Their first solo album Number Of The Beak came out in 2015. It is possible to enjoy the group's music only in recorded form. Out of respect for their feathered colleague Waldo, Hatebeak does not preform live.
Listen to their song Seven Perches:
The dogs are out
In 2005, Hatebeak collaborated with Caninus, a deathgrind band from New York City. Caninus was fronted by two female Pitbull Terriers called Budgie and Basil. They stopped playing together in 2011: Basil had to be put down because of a brain tumour. Budgie died in 2016.
With songs like No Dogs, No Masters the band want to draw attention to animal rights, vegetarianism and veganism (all band members are vegan) and inspire their fans to adopt rescue animals.
Listen to No Dogs, No Masters:
References





Thornton, Carla


"

Birds of a feather sing death metal together"




sfgate.com from 30.10.2004


http://www.sfgate.com/homeandgarden/article/Birds-of-a-feather-sing-death-metal-together-2638852.php (27.10.2016)



Dorfman, Matt


"

SWEET CHRIST, HOW I LOVE HATEBEAK, THE DEATH METAL BAND WITH A PARROT ON LEAD VOCALS."




blacktable.com from 15.09.2004


http://www.blacktable.com/dorfman040906.htm (27.10.2016)



O'Neill, Natalie


"

The World's Only Parrot-Fronted Death Metal Band Just Released a New Album"




vice.com from 30.06.2015


http://www.vice.com/read/twelve-years-later-hatebeak-remains-the-worlds-only-death-metal-band-fronted-by-a-parrot-666 (27.10.2016)



Official Homepage Caninus


http://www.pitbullgrindcore.com/caninus/ (27.10.2016)