Is Cat-scented Perfume the New Chanel No. 5?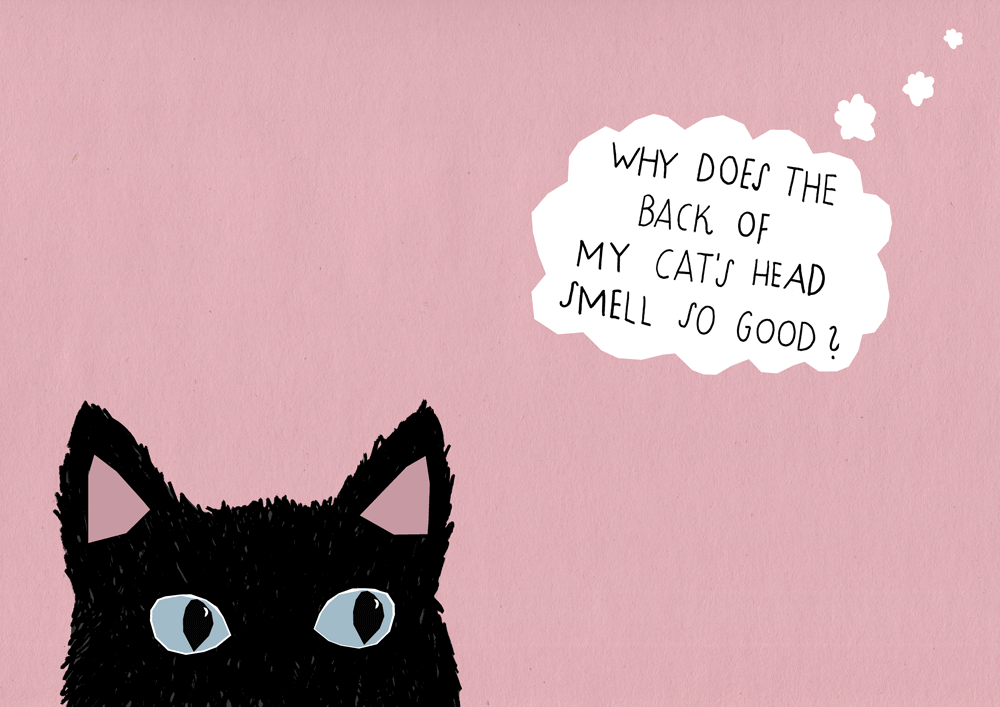 Yahoo! Answers User Dysthymia is looking for an explanation, why the back of his cat's head smells so good.
And apparently he is not the only one wondering. People love the smell of their feline friends. The Japanese online retailer Felissimo may not have an explanation but they have the scent. That's right, you now can smell like a kitty with these two products:
Paw Scented Hand Crème
By questioning customers, Felissimo found out, that cat paws apparently smell like popcorn. Their hand crème promises:
"

With hyaluronic acid and collagen added, you can trun [sic!] your hands to soft and lovely cat paws!"
The little illustration next to the description box actually supports the idea that your hands do turn into kitty paws. Claw-some!
If you are not into changing your appearance, you might like to try their second creation:
Cat Forehead Smell Fabric Water
This scented water freshens up clothes, cushions and blankets. Let's just agree that Felissimo has a few mistakes in their translation as they note:
"

Please do spray at human or pets directly."
Move over Hello Kitty!
Both kitty products are priced at around $12 (about 10 €) of which about 30 cents go to the Felissimo Cat Foundation. I am seriously contemplating ordering them, then borrowing my friend's cat and sniffing for comparison. Think what you might – I'll take cat aroma over the smell of wet dog any day. No purr-suasion needed!
References





Felissimo.jp


"

Cat Forehead Smell Fabric Water"


http://gcl.felissimo.jp/goods_en_jpy_43186.html (26.10.2016)

"

Paw Scented Hand Crème"


http://gcl.felissimo.jp/goods_en_jpy_42934.html (26.10.2016)