From The Beagles to Panic! At The Litterbox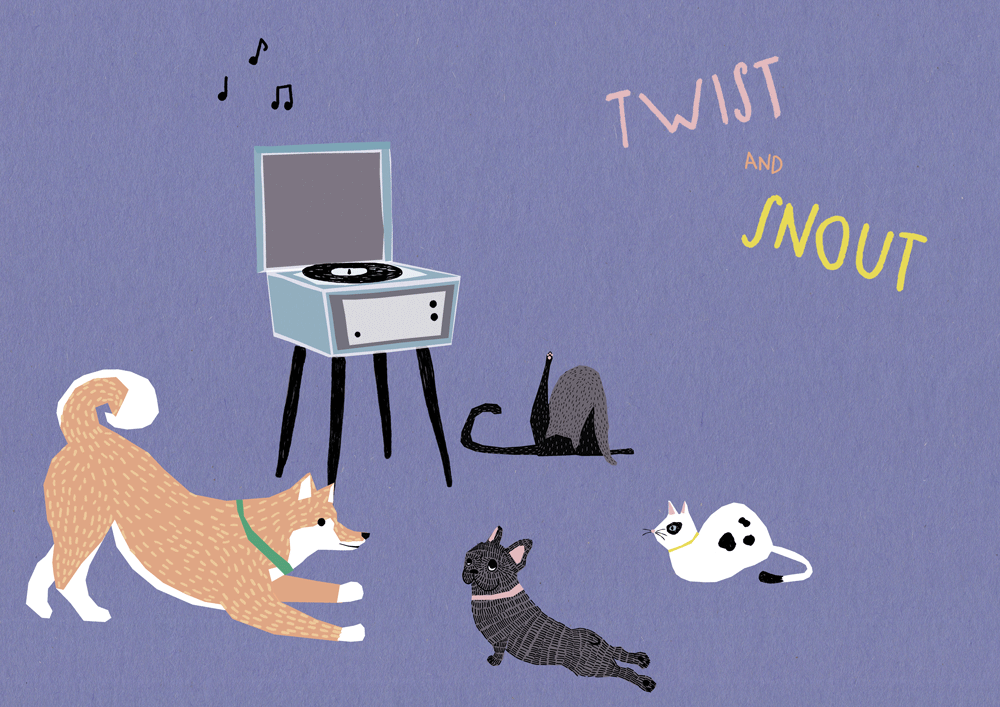 What do Snoop Dog, Dr. Dog, the Bloodhound Gang and actual dogs have in common? Other than a grammatical canine connection or letting doggies appear in music videos (Snoop Dog – Who Am I) probably not much. Enter: the Laurel Canyon Animal Company – where the name is the game.
Established by songwriters Skip Haynes and Dana Walden, the group is the self-proclaimed "only record label in the world that creates music about, for and with animals".
Yupp, you read correctly! But how? you may ask.
The dog whisperers
The two men hire psychics and animal translators to directly involve animals with the process of recording a music album. So, while listening to a song together, the psychic communicates with the dog and passes it's opinions and feelings on to the producers. The music piece is then optimized accordingly to fully satisfy the pooch.
The process looks something like this:
The record label has released five dog-focused albums: Coyote Girl, Ugly Dogs Need More Love, Songs To Make Dogs Happy and the sequel More Songs To Make Dogs Happy as well as The War Dog Project. Here a military service dog was used as the influencer for the album.
Pop songs for pooches
Apparently the No. 1 all time favorite dog song is this one:
Hold your horses – there is more
So, you have noticed the label is named Laurel Canyon Animal Company?
They do not just cater to the canine ear: in similar procedures the two songwriters have released Cat-A-Tonic for Cats, Music From Pink Dolphins (yes, those pink dolphins living in the Amazonas), I'm A Green Chicken for parrots as well as an album co-produced with Koko, a gorilla capable of communicating in sign language. You can also buy a Christmas record called Bring An Animal Home For The Holiday. Currently the record label is working on an album for elephants.
Not only do Haynes and Walden bring music to animals. One of their other main goals is to show people that animals are living things, not property.
Fascinated feline fans
Against all odds the music made by and for animals seems to have a few (furry) fans, as you can see from the Amazon Reviews.
Fun Fact: apparently Johnny Cash does not go down well with dogs. One of them interpreted him as a "sad man talking". Ruff!
You can view the Laurel Canyon Animal Company image film here:
References





Official Homepage Laurel Canyon Animal Company




laurelcanyonanimalcompany.com


http://laurelcanyonanimalcompany.com/about/ (28.10.2016)