God Save the Penguin?!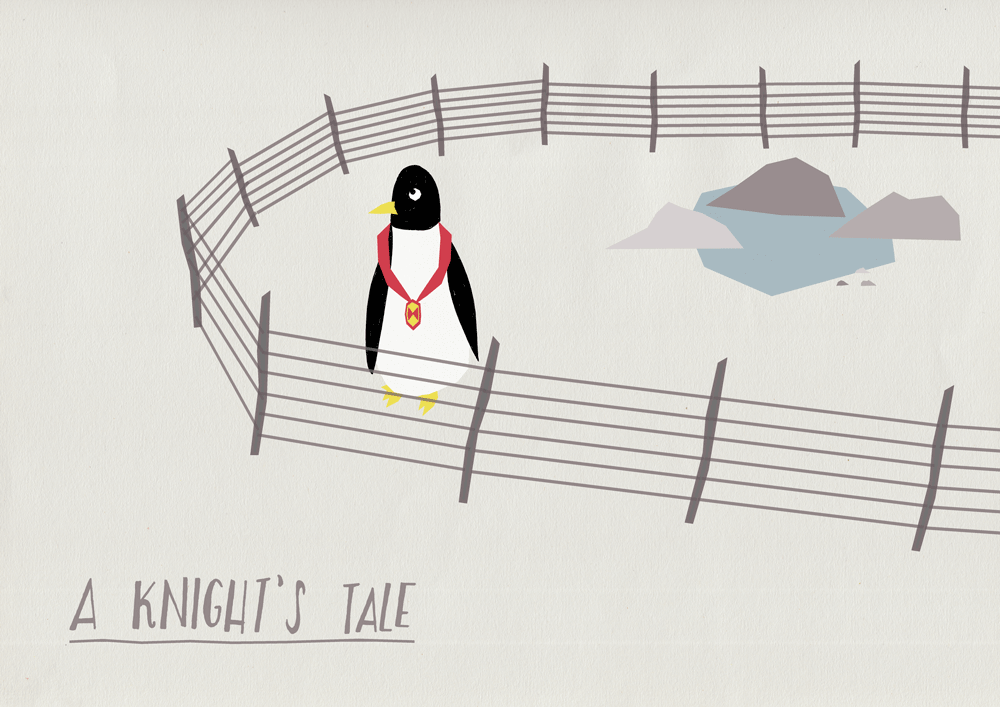 Nils Olav II is a knight and mascot of the Norwegian King's guard. What's interesting about that, you may ask. Well, Nils Olav is a king penguin and he resides at Edinburgh Zoo in Scotland.
The feathery honorary member of the Royal Guard is promoted every few years, when the Norwegian Military visit the town to perform at a music festival. The penguin has risen through the ranks of regimental sergeant mayor to colonel-in-chief and as of August 2008 he is a knight. So technically you're gonna have to call him "Sir Nils Olav"! The ceremony included a sword touching both of Olav's 'shoulders', but it seems that he was unwilling to kneel:
As there was another Nils Olav before him (he died in the 80s), the bird is the second to take this name.
We'll probably never find out, how much Scotch was involved in the whole story!
References



"

Military penguin becomes a 'Sir'"




bbc.co.uk from 15.08.2008


http://news.bbc.co.uk/2/hi/uk_news/scotland/edinburgh_and_east/7562773.stm (13.10.2016)



Glendinning, Lee


"

Penguin receives knighthood at Edinburgh zoo"




theguardian.com from 15.08.2008


https://www.theguardian.com/uk/2008/aug/15/norway (13.10.2016)