Holy cow!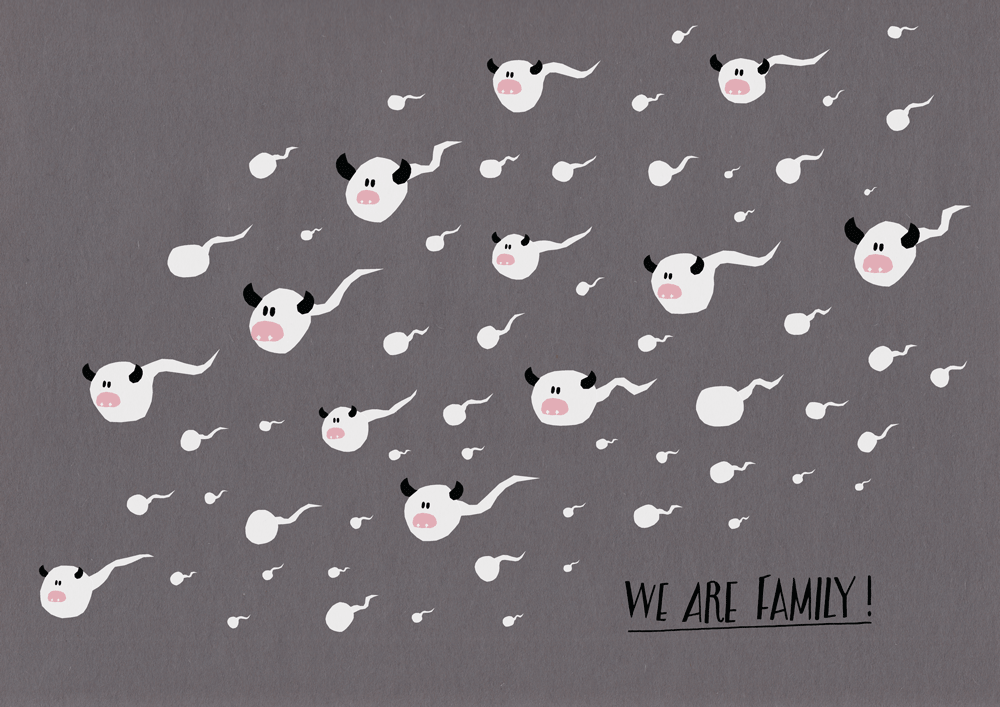 8 kids or more? 17 kids from 4 women? Although reality shows like 19 Kids and counting, Kate plus 8 or Sister Wives are not rare these days – their content is still controversial. The verified record for the most offspring from one mother stands at 69 children – in 18th century Russia.
1 Bull – 200,000 calves
The Canadian breeding bull Starbuck was probably only involuntarily involved in the number of his descendants: 200,000 daughters, 209 sons and 406 grandchildren originated from the animal.
For over 19 years 658,000 sperm portions were taken from the bull and sold in over 45 countries. The total value of Starbuck's semen? Around $25 million (23 million €).
From sperm donor to millionaire?
A man on the other hand could earn 'only' around $2,750 (2.600 €) annually from donating his sperm. Multiplied by a similar timeframe of 19 years that would come out at around $52,250 (49.499 €): a mere 0.2 percent of the earnings made of Starbuck's swimmers.
References





ciaq – let's conceive future


"

Who is STARBUCK?"


http://www.ciaq.com/ciaq/history/the-legend-of-starbuck/who-is-starbuck.html (15.12.2016)

"

Most Prolific Mother Ever"




Guinness World Records


http://www.guinnessworldrecords.com/world-records/most-prolific-mother-ever (05.01.2017)



Samenbank - Samenspende


http://www.samenbank-samenspende.de/geld-verdienen-als-samenspender-spermaspender-honorar-verdienst-fuer-samen-spenden.php (05.01.2017)