Lost In Transylvania – Dracula's Bizarre Pets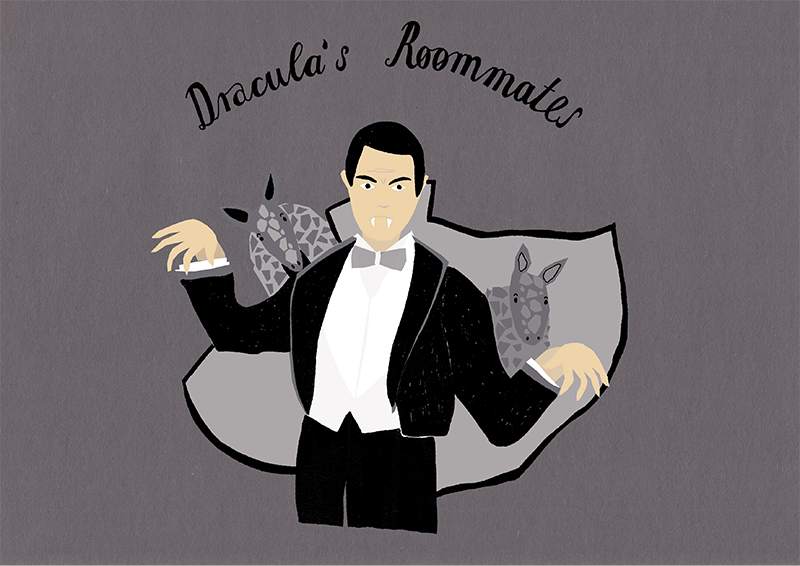 Dracula – the godfather of all vampires (and subsequent bloodsucker movies): In 1931, the "3 STAR SPINE CHILLER" was one of the creepiest movies cinema audiences had ever seen. According to newspaper articles quite a few of the terrified viewers actually fainted during screenings.
In comparison to horror movies nowadays, the original Dracula would hardly make you pee your pants anymore. But, it does amuse with its unintended humor: for instance the scene, in which a pair of armadillos sniff their way through Dracula's hallway. How did these armored mammals, native only to South America and the southeast of the US, end up in Romanian Transylvania?
Speculating horror aficionados
One fan theory assumes, that the movie's director Ted Browning was influenced by his time living as a circus artist. Did he possibly tour through Texas and see some of the local armadillos? Browning probably knew, that until 1931 few people actually knew or had seen the armored animals. Perhaps that is why he specifically used them as a creep-factor. Ultimately they do look a little grotesque.
Gravediggers? Man-eaters?
Maybe the myths surrounding armadillos give another explanation: they like to dig for food in loose soil – which is mostly found around freshly excavated graves. So, the mammals are often described as 'gravediggers', digging for the dead. It was said they were searching for corpses to eat.
More eerie companions
Beside the armadillos Dracula shows even more peculiar casting choices from the animal world: A Jerusalem Cricket that crawls out of a miniature casket or an opossum – as a stand-in for a rat. The latter could not be shown in the movies, as – according to film censorship – they were regarded as No-Go and too offensive for the public.
References

Dracula, Trivia
IMDB
http://www.imdb.com/title/tt0021814/trivia (17.12.2016)

"Tod Browning: A Bibliography of Materials in the UC Berkeley Library"
Media Research Center Berkley
http://www.lib.berkeley.edu/MRC/browning.html (17.12.2016)

"DRACULA"
The Film Daily
http://archive.org/stream/filmdailyvolume555newy - page/408/mode/2up (17.12.2016)

Carr, Kevin
"41 Things We Learned from the 'Dracula' Commentary"
http://filmschoolrejects.com/features/41-things-learned-dracula-commentary.php (17.12.2016)

"1931 Dracula opening day review"
Rare & Early Newspapers
http://www.rarenewspapers.com/view/622259 (17.12.2016)

Books and magazines
Hirschman, Kris: Vampires in Literature (2010) , p. 66
Margaret, Carol: Bram Stoker's Dracula: Sucking Through the Century , 1897-1997 (1997), p. 38
Doherty, Thomas Patrick: Pre-Code Hollywood: Sex, Immorality, and Insurrection in American Cinema ... (1999), p. 296
Scivally, Bruce: Dracula FAQ: All That's Left to Know About the Count from Transylvania (2015)
Michaud, Nicolas: Dracula and Philosophy (2015)
San Francisco Chronicle September 11, 1927: "Armadillos as Animal Bit Players"