Productive Puppy Poop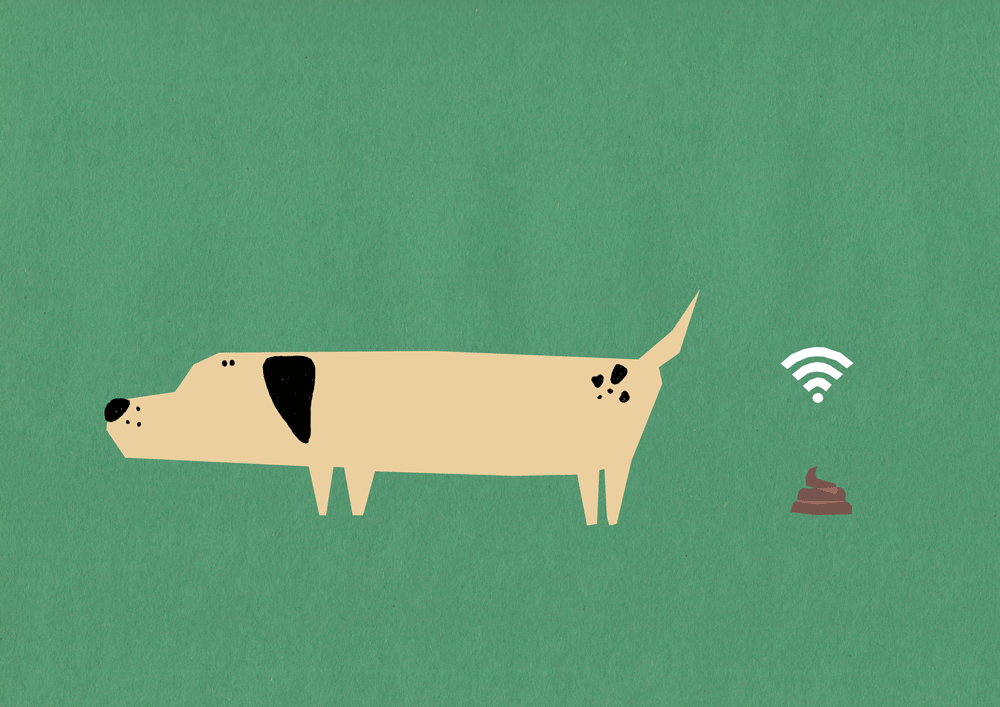 They lie in your front yard, beside the park bench during your lunch hour or force you to slalom run your jogging route. You can find them everywhere: dog doo-doos. Signs and fines rarely help.
A creative anti-poop-concept can be found in Mexico City: in ten public parks dog owners are being rewarded – with free Internet access!
Depositing a turd bag into one of the special garbage bins activates the Poo Wi-Fi for the park. The bigger the puppy poop – the more free minutes. Actually the technology works with any kind of waste. But here dog owners in particular are motivated to clean up after their pets.
The idea was the brainchild of Internet provider Terra and the advertising agency DDB México. Their promotion clip promises great things:
Millions of doggy droppings
The Poo Wi-Fi could also help in other countries. The US in particular is a haven for man's best friend: approximately 75.8 million pooches live in the nation, dumping up to 10 million tons of feces every year.
The same goes for across the pond: there are over 6.9 million dogs living in Germany who leave behind 5.5 billion droppings annually. Although over 400 million dog poo bags are sold in the country, very few are biodegradable. As a lot of dog owners choose to dispose of them in the 'wild' they only add to environmental pollution.
Visualizing the problem: The Poop Bag Map
You can see how big the feces-problem is on poopmap: a virtual logbook for the bags of shit.
For the interactive map, 'poop curator' Arne Krämer collects photos of doggy bags that have not been thrown into waste bins. The trick? The pictures are tagged with the GPS-location of their 'drop-off point'.
So, how does that help? you may wonder. Well, the Poop Map shows, where garbage bins are missing. In 2015 alone, over 5,000 puppy poops were registered in Hamburg, Germany. Since the project started in Germany the message has spread: there are already GPS-locations from England and Scotland and all the way to Madeira, a small Portuguese Island off the coast of Africa.
References





Wasserman, Todd


"'

Poo Wi-Fi' Rewards Conscientious Dog Owners"




Mashable from 24.04.2012


http://mashable.com/2012/04/24/poo-wi-fi/ - aqgzY7Tc4aq8 (30.12.2016)



Sutter, John D.


"

Swapping dog poop for free Wi-Fi"




CNN from 07.05.2012


http://edition.cnn.com/2012/05/07/tech/swapping-dog-poop-for-free-wi-fi/index.html (30.12.2016)

"

Terra: Poo WiFi"




Creativity from 23.04.2012


http://creativity-online.com/work/terra-poo-wifi/27321 (30.12.2016)



Fründt, Steffen


"

Subventionierte Kotbeutel gegen Milliarden Haufen"




Die Welt from 02.07.2015


http://www.welt.de/wirtschaft/article143452609/Subventionierte-Kotbeutel-gegen-Milliarden-Haufen.html (31.12.2016)



The Poop Bag Map


http://www.poopmap.de (31.12.2016)