Socially Awkward Cumberbatch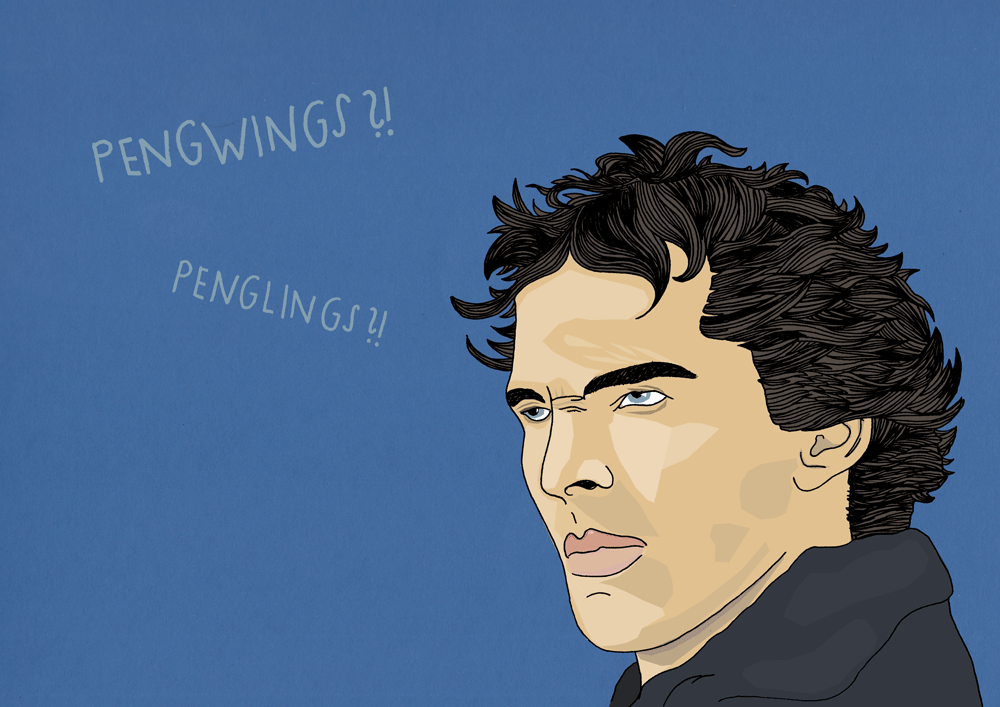 So, remember when John Travolta introduced Idina Menzel at the Oscars in 2014? (She is best known as the voice of Elsa in Disney's Frozen and singing Let' It Go.)
Short reminder:
Turns out – he's not the only celebrity mixing things up: actor Benedict Cumberbatch seems unable to say the word 'penguin'!
Well-documented mispronunciation
In comparison to Travolta's one mishap, Mr. Cumberbatch has filled a whole TV series and a movie with words like "pengwin" or – my personal favourite – "pengling".
In 2009, he lent his voice to the BBC documentary series South Pacific (known in the US as Wild Pacific). During the fifth episode Strange Islands he talks about "Fiordland crested penglings" who nest and raise their young on the southwest coast of New Zealand.
Fans took notice! When Benedict Cumberbatch visited the Graham Norton Show a few years later, host Graham Norton grilled him on all-things-penguin:
And, alas! In the end the beloved actor seemingly managed to pronounce 'penguin' correctly.
Or so you thought: in 2014, Cumberbatch went on to voice a grey wolf in the Madagascar spin-off Penguins. Again, he offers a wide array of penguin-like vocabulary – except for the actual name:
Well, as Skipper from Madagascar would say: "Just smile and wave!"