Transforming Thanksgiving: Thankful Turkeys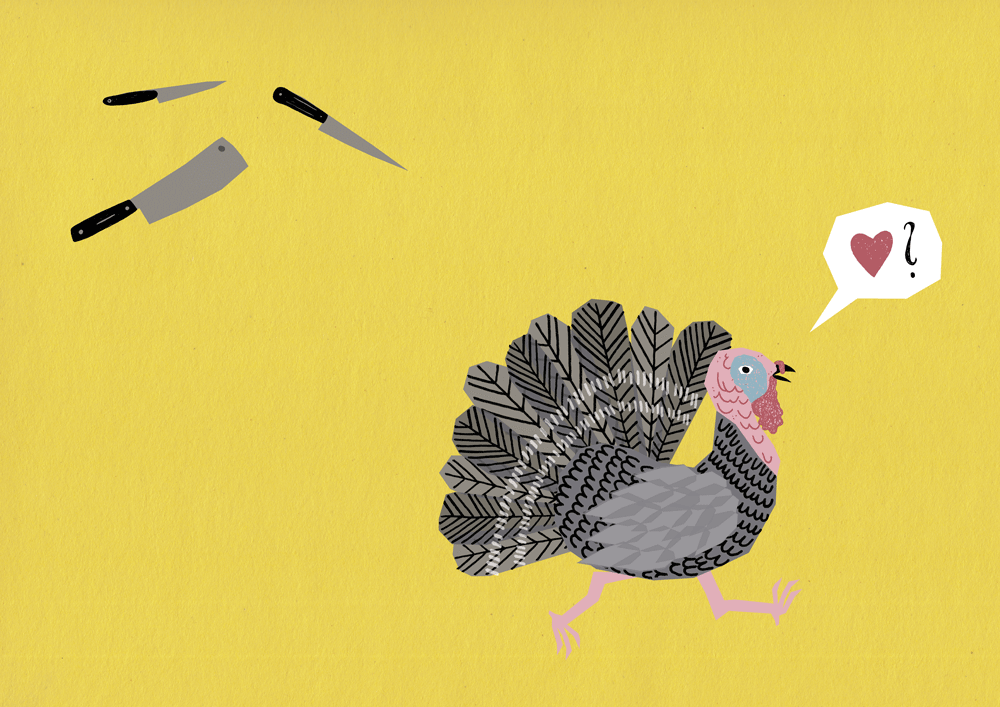 Remember, how many turkeys are eaten on Thanksgiving Day, every year, in North America? Short reminder: 46 million.
But, you can also save a Thanksgiving bird without breaking into a slaughterhouse or letting it move into your apartment: the animal welfare organisation Farm Sanctuary offers sponsoring for turkeys living in sanctuaries in New York and California. For $30 (about 28 €) you can adopt a bird like Kristoff, Marshall or Ruthie. You will receive a certificate with your turkey's name and history on it, as well as further information such as its favourite food.
Learn more about the project, which has been running for over 30 years, here.
References



"

Farm Sanctuary's Adopt A Turkey Project"




Farm Sanctuary


http://www.farmsanctuary.org/giving/adopt-a-turkey/ (19.12.2016)